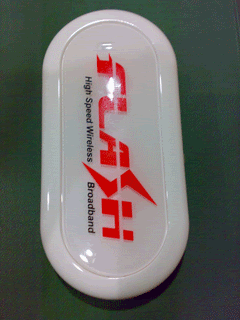 Tired of
Indosat 3G
that keep idle while connected to internet, finally i decide to change the SIM/USIM Card n plan will use either
Kartu As with Telkomsel Flash packet
or
AXIS with IDR 0.7/kB
. But when i insert those card into my modem i realize tat my modem is unlocked n only can be used with Indosat SIM Card (Indosat 3G, M2, IM3, Mentari & Matrix).
After around 3 hours googlin finally I found the way how to unlock it
At 1st I confused with the instructions then after i try it again finally my Huawei E220 Modem unlocked n now I can use any SIM Card
Thank you to
http://xvrsfrnssks.blogspot.com/2008/09/unlocking-huawei-e220manually.html
for sharing.